About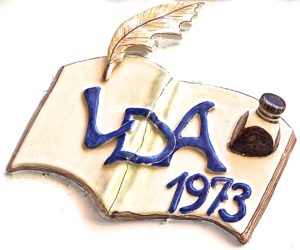 In the early 1970s,  the first to propose notebooks sewn with Amalfi paper was my ancestor.
The last person who carried on the tradition of craft bookbinding with Amalfi paper passed away.
I asked myself: who would continue this tradition?
In this moment I began to understand who we are and where we could go.
So I thought of creating a place dedicated to fans of the wonders of yesteryear.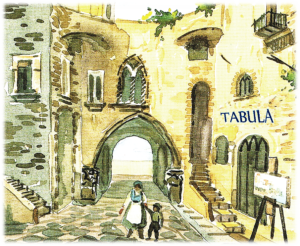 I was afraid, however, of not being able to create it due to the progress of the most advanced technological knowledge.
But despite the difficulties I decided to start this path anyway.
I discovered that there are people who fall in love with handcrafted treasures of authentic value of yesteryear and love to write even a simple love letter.
It was born

Still today we mainly offer with Amalfi paper:
Elegant letter-sized paper and business cards;
High-quality drawing and watercolor paper;
Exclusive articles for handwriting, seals, inks and sealing wax;
Albums, notebooks and address books with leather covers, with decorated, marbled and bound papers, all by hand;
Reproductions of antique prints;
Hand painted watercolors by artists.
If you want to find out more about the history of Amalfi paper made by hand in 100% cotton !. Click here!.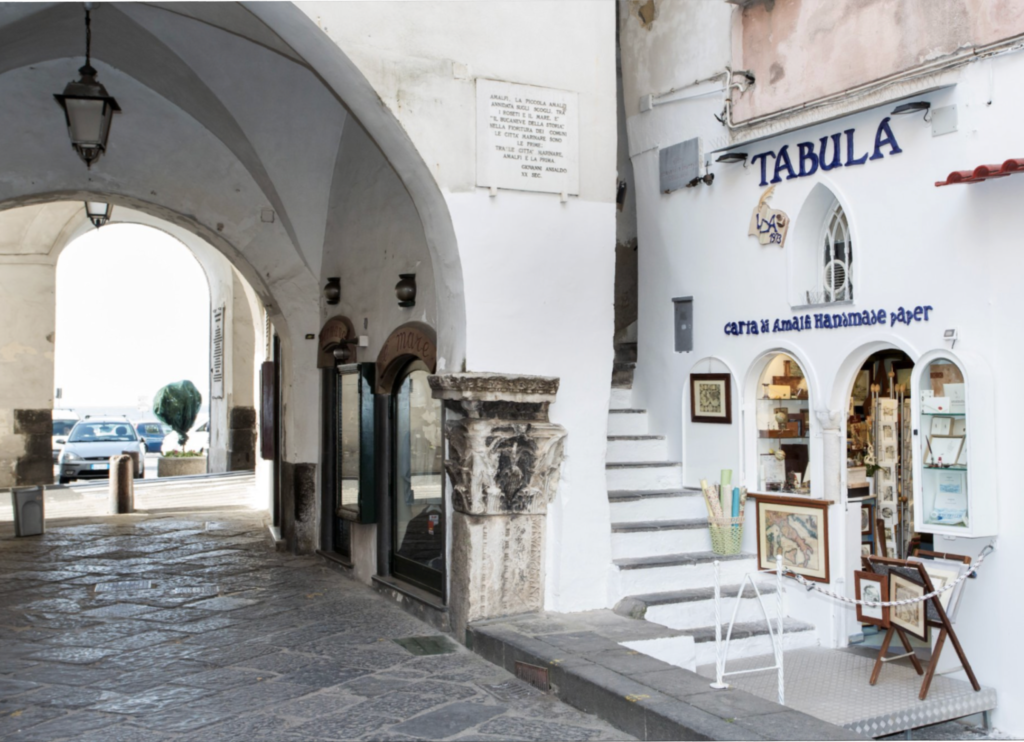 We are here, in the corner of one of the two main entrances to the Piazza Duomo in Amalfi.
"Between the rose gardens and the sea."