Amatruda's Amalfi paper is the only original Amalfi paper.
The Amatruda paper mill is the only and last paper mill still in operation here in Amalfi.
It is located at the end of the only main road in Amalfi. In the Valle dei Mulini in a wonderful position over the Canneto river. It cannot be visited by tourists.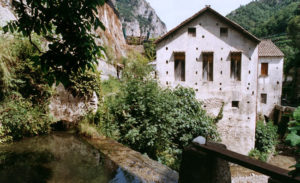 This paper mill produced paper already during the dominion of the Angevins in the "Kingdom of the two Sicilies" (1282-1442). The proof is its oldest watermark with the inscription "Amatrulo" at the bottom of the symbol, which includes three Angevin lilies.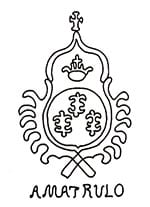 There have been several problems in the past that favored the closure of this last paper mill as well.
Like the transport in fact, for the location, Amalfi is very isolated from the land trade channels. Or the impossibility of being competitive on the market due to a production limited to wrapping paper and bridle paper.
However, to resist, they began again to produce fine sheets, in cotton and also in cellulose, with all the edges authentically untouched.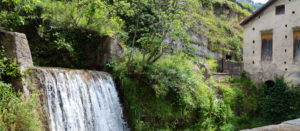 Today, despite everything, we must be grateful that we still have this mill in operation.
If you want to find out more about the history of Amatruda's Amalfi paper handmade in 100% cotton!. Click here!.
Do you want to find out more about the history and origin of Amalfi paper?
This post is also available in: Italian